Roller Derby World Cup: Shorty McLightning Pants tells us all about it and how to stay injury free
By Malcolm | 2nd February 2018 |
There is a World Cup happening in Manchester right now for one of the fastest growing sports in the world, Roller Derby. We caught up with one of Scotland's star players Shorty McLightning Pants, and yes nicknames are a feature of Roller Derby.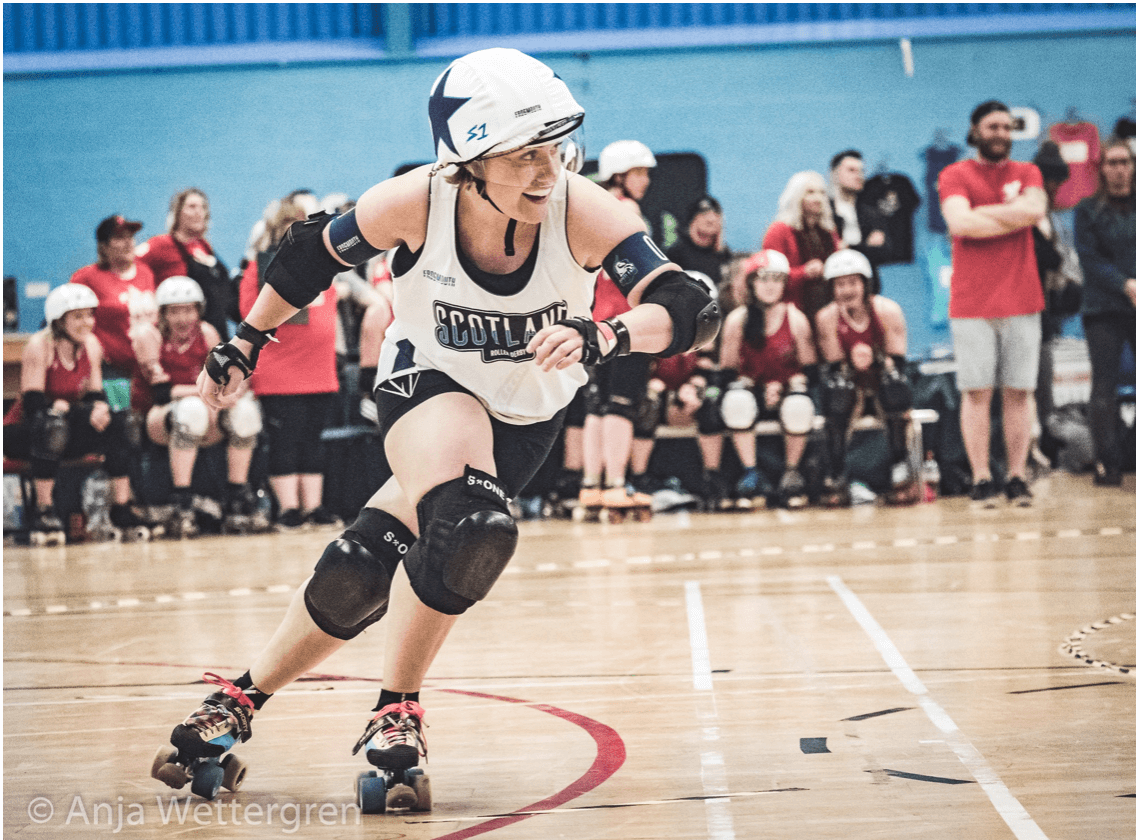 Photo Credit: Anja Wettergren
Who is Shorty McLightning Pants?
My name is Zoe aka 'Shorty McLightning Pants' and I proudly skate for Team Scotland Roller Derby. This weekend is one of the biggest tournaments in the Roller derby calendar. It is the Roller Derby World Cup in Manchester where 38 women's teams will fight it out to lift the trophy. I am super excited to represent my country at this amazing sporting event. This is the first time the world cup has been held outside the USA. It's a big deal!
What is Roller Derby?
Roller Derby is a full-contact sport on wheels, played on a flat oval track. A team can consist of up to 14 players but on 5 on the track in any one jam. 1 jammer and 4 blockers.
Here is an excellent breakdown of game play from the Women's Flat Track Roller Derby Association. https://youtu.be/OId6gTd2LCM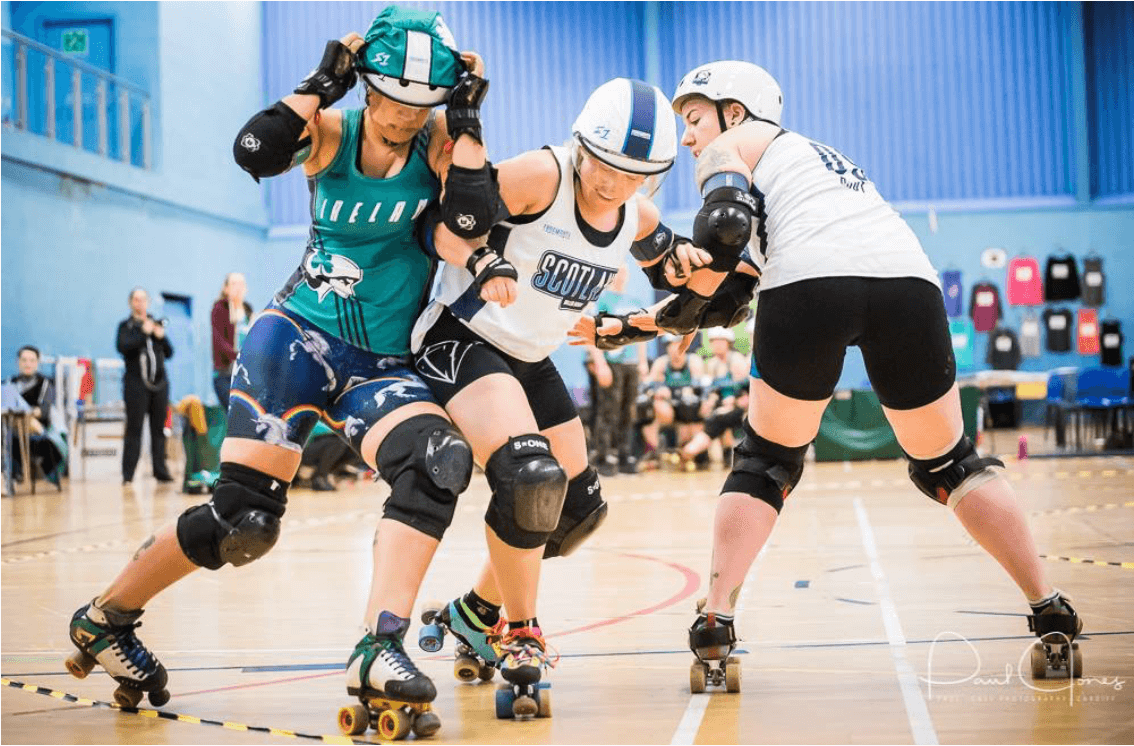 Photo Credit: Paul Jones
It's really dangerous right?
WRONG. Yes, we do hit each other at speed with full body, shoulder and hip checks but it is not a free for all. Each skater has to demonstrate high levels of athleticism, strategy and teamwork in order to win games. There is a strict rule set, legal target zones and a minimum crew of 18 officials who keep it calm and under control.
How do you avoid injury?
One of the best ways to prevent injury is fitness. Almost every skater I know supplements their on- skates training by hitting the gym at least once a week. The fitter you are, the less tired you are on track. Being aware means that you will make good choices on track. You won't go in for a sloppy reckless hit, or if you are on the receiving end it means you are ready for it.

I make sure I spend a good deal of time on my foam roller and use a lacrosse ball to get those knots out. I head to my physio for regular sports massage. When things get really gritty I get some needle work done to release all that tension in my back and hips. Big shout out to the guys at Physio Effect in Glasgow for keeping me right! See their Sports Injury Fix profilehere.

Where can I tune in?
Come along and watch in person! https://rollerderbyworldcup.com/
You can watch the Roller Derby World cup live here: https://www.rollerderbyworldcup.com/live/
For the first time it will be featured on the BBC (Sunday only): https://www.bbc.co.uk/sport/live/42683851
More articles